How To Print Envelopes In OpenOffice, LibreOffice
The procedure for both OpenOffice And LibreOffice is basically the same. I will be mainly using OpenOffice in my example.
OpenOffice – https://www.openoffice.org
LibreOffice – https://www.libreoffice.org
Open the program of your choice and create a new Text document (OpenOffice) or Writer Document (LibreOffice).
Then in the menu across the top, click on Insert and then Envelope.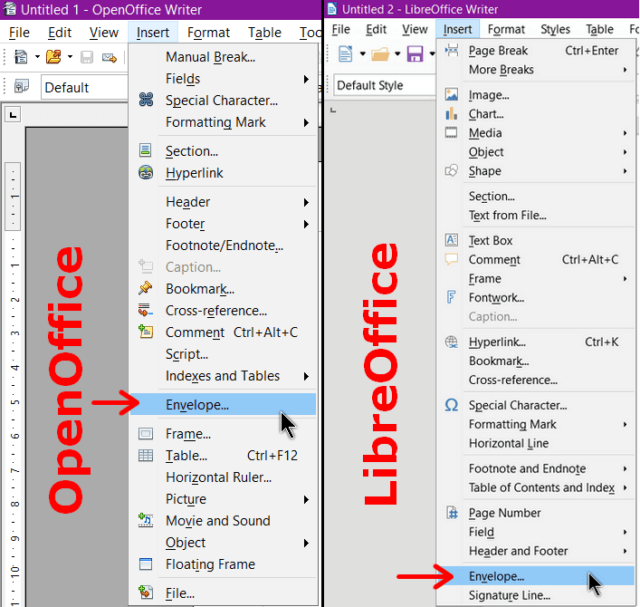 In the next window that opens, in the top box type in the person's name you're going to send the letter to (Addressee). And in the Sender box type your name and address. Then click on New Doc (OpenOffice) or New Document (LibreOffice). The only difference between the two programs is the arrangement of buttons along the bottom.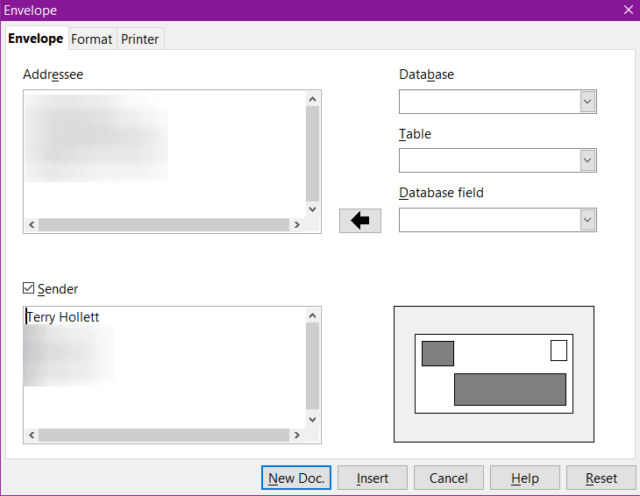 This will open a new window ready for printing. You can do more formatting or dress up the envelope a bit. I just left it, as is.
Then you have to print it. Just click on File and then Print. Before you print, you might want to go into the Printer Properties. In my case, a Canon MX490. I click on the Envelope option on the Quick Setup tab and then lower down in the Printer Paper Size: Envelope Com 10 (#10). My only other option is Envelope DL (DL= 220 mm x 110 mm, or 22 cm x 11 cm, or 8.66 inches x 4.33 inches)
There is a guide here to help you figure out envelope sizes: http://www.officexpress.co.uk/envelope-size-guide/
Again, before printing, you might have to adjust your page input tray, where your paper goes in. There are usually a few icons there to help you adjust it accordingly. I have to place mine flap side on top with the top of the envelope facing to the left. Then there are two sliders I have to move to the edges of the envelope.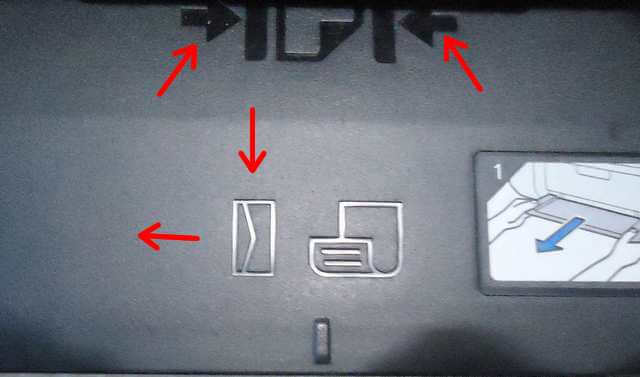 So then I print it and the end results, not too bad for a first try. Just a note– my printer printed up clearly, but I blurred out some personal information.
*FURTHER READING: How To Set LibreOffice To Use MS Office Formats
—